Packaged Drinking Water/ Flavored
Drinking Water Laboratory Requirements:
LABORATORY SERVICES:
GREEN ECOTEC SOLUTIONS supplies complete set of Laboratory Equipments, Chemicals, Glass wares and RO Treatment Chemicals as per ISI Specification. We also imparts training to Chemist and Microbiologist in order to help the client maintain the quality of water output.
Water Testing Facility
Purified Water is tested using IN HOUSE Water Testing laboratory Where Chemical and Micro Biologically Water is tested for Chemical and Micro Biological parameters. For this, a complete full fledge Water Testing CHEMICAL and MICRO BIOLOGICAL Lab is required. However, water is also tested for Toxic Substances, Pesticide and Radio-Active parameters in outside Bureau of Indian standards approved laboratory.well
Space Need to Laboratory:
Chemical Lab:
1. Min 150 sf ft Room / Shelves, Cup-boards (Your Scope)
2. All Required Chemicals and Reagents
3. Glassware / PP Ware
4. Instruments as per BIS (Our Scope)
Micro-Biology Lab:
Min 150 sf ft Room / Shelves, Cup-boards (Your Scope) All Required Medias, Chemicals, Glass wares and Instruments as per BIS (Our Scope)  
Under water testing services we provide following tests :
Fundamental Tests :
Colour, Odour, Taste, Turbidity, PH, TDS, Chloride, Free Chlorine, Total Hardness, Silica.
General Tests :
Barium, Copper, Iron, Zinc, Aluminium, Nitrate, Nitrite, Manganese, Sulphate, Alkalinity, Calcium, Magnesium, Sulphide, Fluoride, Silver, Selenium, Sodium, Antimony, Borate, Chromium, Nickel, Cadmium.
Toxic Testing :
Mercury, Arsenic, Cyanide, Lead, PCBs, PAH & Pesticides Residues, Radio Active Parameters.
Microbiological Testing :
Coliform, E.coli, Sulphide reducing anaerobes, pseudomonas Aeroginosa, Aerobic Microbial count, Yeast & Mould, streptococci & staphylococcus, salmonella & Shigella, Vibro cholera & parahaemolyticus.
LABORATORY REQUIREMENTS: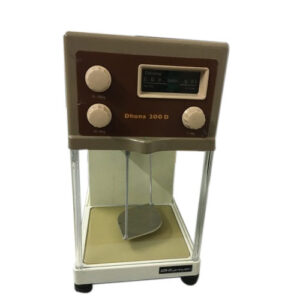 GREEN ECOTEC SOLUTIONS offering various water testing lab for packaged drinking water (As per IS-14543-2016) in order to check out the purity of that water. The range of water testing lab offered by us are as follows:

INSTRUMENTS:

Autocleave



BOD Incubator

Digital Colony Counter
Digital Nephilometer
Digital PH Meter

Digital TDS Meter
Filtration Assembly

Fume Hood Box

Heating Mantle

Hot Air oven

Hot Plate

Incubator

Laboratory Chemicals
Laboratory Glasswares

Laminar Air Flow
Chamber

Magnetic Stirrer

Microscope
Petridish & Pipette Container
Spectrophotometer
Spectrophotometer

Spectrophotometer


UV Dark Chamber

Vaccum Pump

Water Bath

Water Still